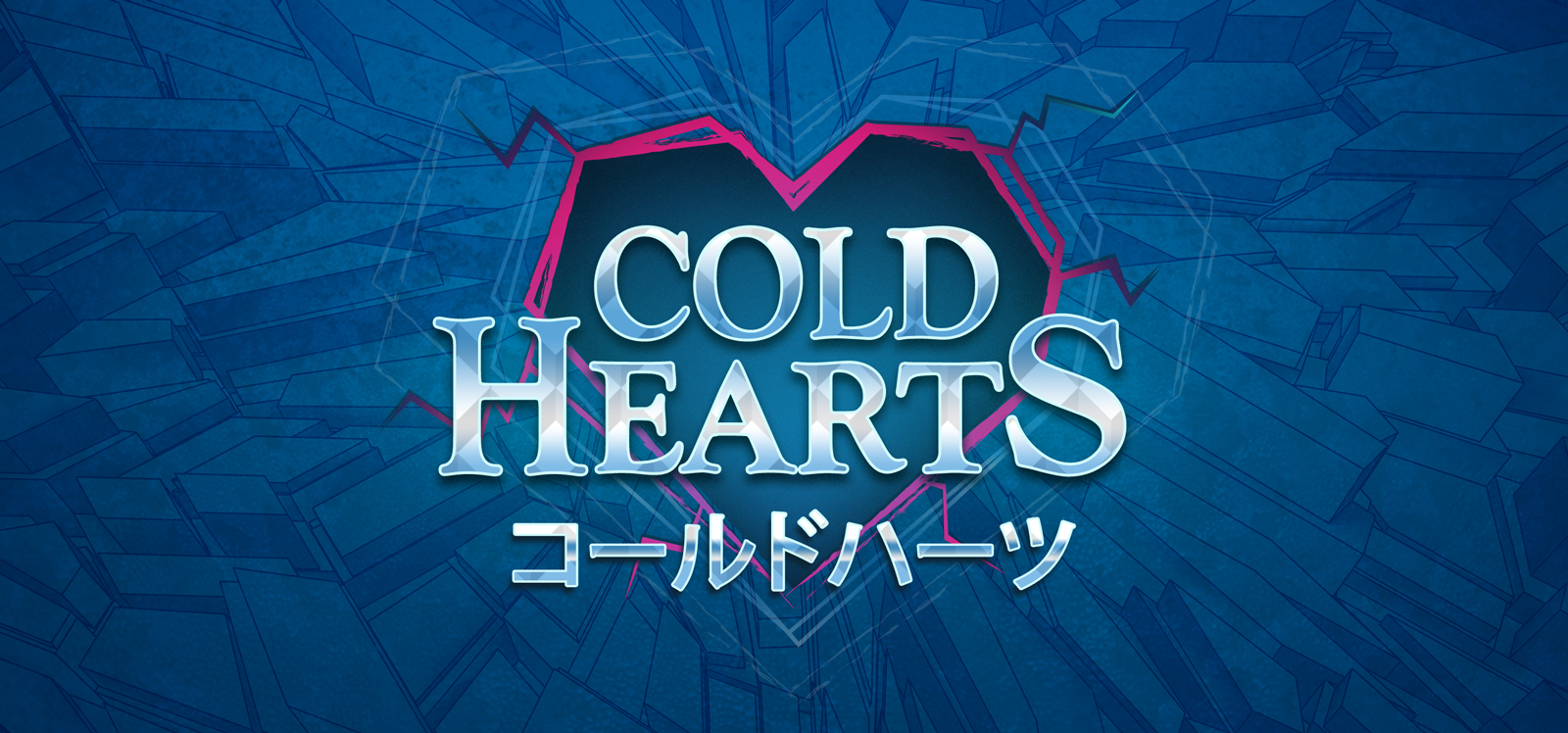 Cold Hearts Demo
A downloadable game for Windows, macOS, and Linux
This is a free demo for Cold Hearts, visual novel game about dating (mainly) refrigerators and finding the meaning of life.
About Cold Hearts
Made by two streamers and game dev enthusiasts: Outstar, ex-CD Projekt Red (Witcher 3), The House of Fables (Eventide) and Memoriesin8bit (Tower of Guns, DXX-Rebirth).

We aimed for using funny premise to create a story-rich game with various paths and numerous choices to be made.

Engine: Ren'Py
Code/implementation: Memoriesin8bit
Artwork: Outstar
Writing: Outstar & Memoriesin8bit
Music: Outstar, Alex Krasnicki
What's the demo?
Demo contains first 3,5 days of in-game time, introducing the player to most of the main characters and appliances he/she can pursue romantically.

Apart from five main romance paths this demo teases, final release will have one more romanceable character (introduced later in the game, depending on character's choices) and one hidden romance path as an unlockable reward.

Demo doesn't contain collectibles (fridge magnets & image library) that will be included in the final release. Additionally, demo teases text message system that we're in process of implementing: in final release, player will be able to check his phone anytime, read past messages and choose the answer.

We encourage you to share your opinions, record and stream this demo - if you stumble upon any bug/issue, let us know!
What about full release?
We plan on fully releasing Cold Hearts in summer 2019, both on Steam and in any possible DRM-Free way.

Follow us at @ColdHeartsGame for updates!
Changelog
0.2.1 - Fixed text repeating in conversation with Kazuya
0.2.2 - Missing city ambient added, fixed the issue with music stopping while scrolling back
0.2.3 - Fixed spelling mistakes, made music transitions smoother, improved handling of Work/Kazuya events and stricter error checking
0.2.4. Fixed spelling and grammar, fixed minor continuity mistakes + minor improvements and polish
0.3.2 - list of changes:
Updated Ren'Py to 7.1.1.929
A number of text corrections
Fixed some character poses/expressions in various scenes
UI polishing
Implemented additional sound channels to allow multiple sounds overlapping without cutting each other off
Added option to use a custom mouse cursor
Comments
Log in with itch.io to leave a comment.
where is the full version of this game?
Are there any plans to release the full version on Itch.io or just Steam ?
Please keep making this game. It looks so good!
Enjoyed playing Cold Hearts.So I made a video on it. Hope you will enjoy! Keep up the great work!
It feels like a necroposting but any news about Cold Hearts? Will it be out or the project is kinda dead?
Good news everyone!
Great news, I already wishlisted it :P
(facebook follower)


ps.
Replying to this comment feels like necroposting ;P
Does not work for me ._.
I start it up and hear music but the game does not actully show up on my moniter, i want to play but I can't even see the game!
Hey Augie, can you let me know what system are you on/your PC specs? Feel free to contact me via Twitter @outstarwalker - we really want to help you out! :)
I figured it out. My laptop and monitor are not completely compatible so I had to make the main monitor not my laptop. Thanks though for trying to help :D
This is hilarious, great job!
This game looks really promising. The dialog choices are excellent and make sense in each situation, and I really enjoyed the touches of comedy. All of the characters are intriguing and distinct, making each character come alive. I can't wait for the full game to come out :)
We reached almost 400 downloads in 4 days - thank you SO MUCH for playing our demo! Share your feedback here <3